What is a good length of backswing with the driver?
A look at median driver Length of Backswing depending on age and height of player.
The Length of Backswing (LoB) is a unique feature in deWiz which measures the distance in inches/centimetres, of how far your hands travel in the backswing. From years of research, we know that the actual length of your backswing matters a lot and has direct impact on the distance of your shots. This is crucial if you want to hit it longer.

One of the most frequent questions asked is "what is a good length of backswing with the driver?"
Millions of swings tell the story
Since launching last year, we have gathered millions of swings from major champions all the way to beginners who have just taken up golf. By doing a big data analysis we wanted to see could find any correlations depending on the skill level of a player.

We looked at the median LoB with the driver for deWiz users and compared this in regard to handicap, age, and the height of the player to see if we could find any answers.

Well, there is a short and clear answer in the data: better players have longer backswings with the driver.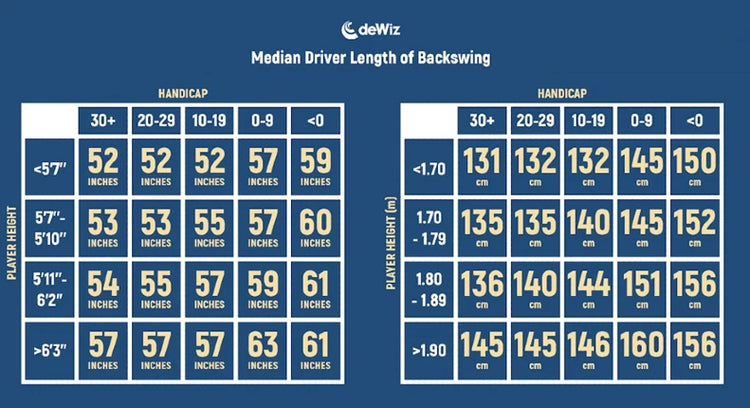 As one might have guessed, taller players have longer backswings than shorter players, and as you get older your backswing length becomes shorter, but the really interesting finding is that the spread of median LoB among the top players is much smaller.

The median LoB among the top players that are 5'7" (170 cm) or shorter is 59 inches (150cm), and for the top players that are 6'3" (190cm) or taller is 61 inches (156 cm). We see similar trend when comparing to age where the average LoB is 61 (156 cm) inches for top players until their late 40's, but then we see a bit of a drop in backswing length once you reach 50+ in age.
"Having a long backswing is one of the most important things as you get older"

Vijay Singh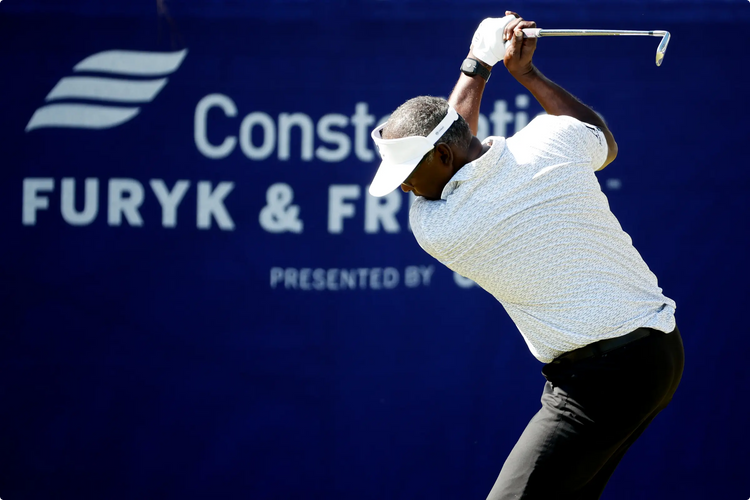 This is why Vijay Singh says that "having a long backswing is one of the most important things as you get older".

There is always going to be deviations from this. There are plenty of great players hitting bombs that have a short LoB, think Tony Finau and Jon Rahm (here's evidence of Tony Finau adding significant distance to his driver by lengthening his backswing), and higher handicap golfer having really long LoB but not hitting the back of the net at the range, but the data we have collected shows a very clear correlation between improving skill level and a longer LoB with the driver.
See how dewiz can extend your backswing faster