The deWiz Coaching Program
Optimize your training sessions and provide your students a competitive edge.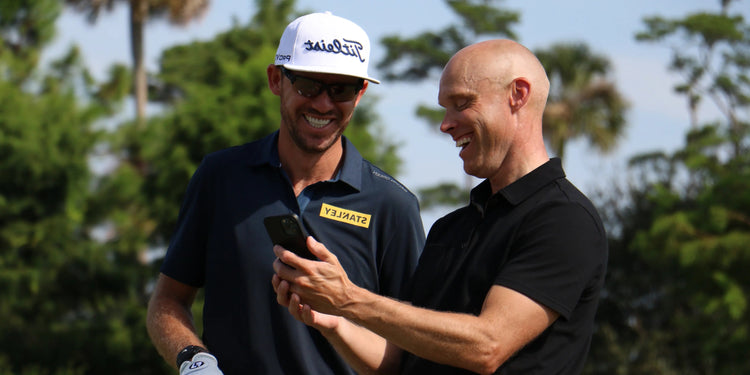 HOW TO BECOME A CERTIFIED DEWIZ COACH
To become a Certified deWiz Coach you need to pass the following criteria:
Prove accreditation from a PGA or LPGA teaching program.
Experience working with deWiz and a firm understanding of the platform.
Complete the Coaches Program application.
Implement deWiz into your teaching program
Interested in joining the deWiz Coaches Program? Reach out to us via email at coach@dewizgolf.com to get started! Please include your teaching credentials and any other details about your coaching experience to aid in your application.
Want to experience deWiz? No problem! Reach out to us via email at coach@dewizgolf.com to receive an industry 20% off promo code. Once you've had the opportunity to experience deWiz first hand you can apply for the deWiz Coaches Program.
Send us an email and apply
Meet the Coach that Sold 70 deWiz Units in Just Five Weeks
Anders Olsson is a PGA of Sweden teaching professional that has been using deWiz with his students for months. As a member of the deWiz Coaches Program, he has been granted authorization to become a re-seller of deWiz and in just five weeks, has sold more than 70 units to his clients and students.
We've been selling over 70 deWiz units over the last 5 weeks. Everyone is coming back, and things are going good when they are practicing by themselves as well because they are getting feedback on every single shot.

Anders Olsson

PGA Teaching Professional at Hylliekrokens Golf Academy
Apply for the coaches program